If you would like to list your own saddle for sale here, you can use the 'Post Your Saddle Here' link below to "purchase" the advertising.   I get hundreds of hits a day, am well cataloged by search engines, and have had great success helping many saddles be sold. Saddle posting stays until you tell me the saddle is sold, so no time limit!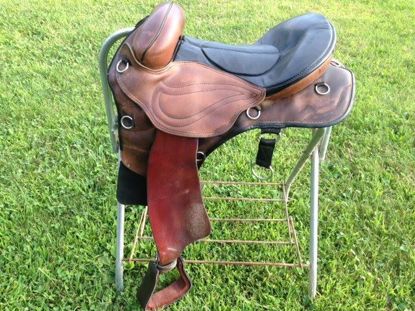 Western Sensation Treeless Saddle. 16" seat, western rigging. 28" common sense cinch included. Asking $1,100, includes shipping within the continental US.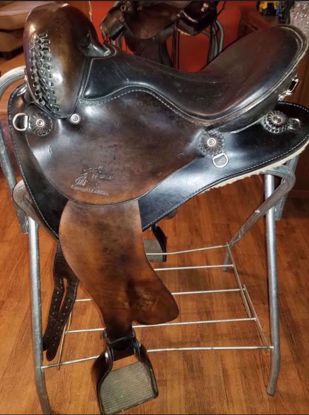 Synergist Endurance, Serial #1403. 15" seat. Medium size tree can be resized to wide. Good leather and sheepskin. PRICE: 950.00.